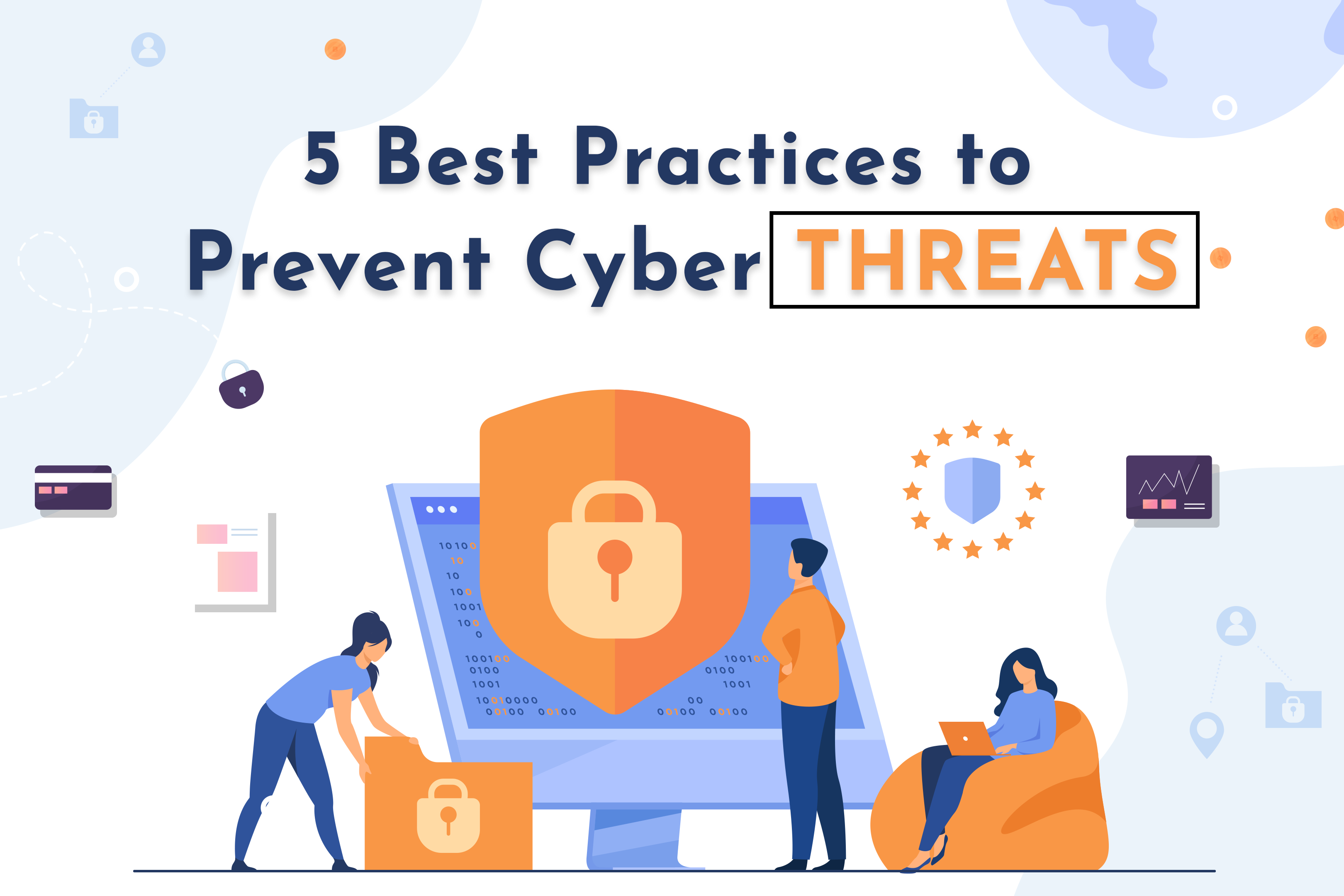 5 Best Practices for Small Businesses to Prevent Cyber Threats
Whether you have a small, mid, or large scale business, it is always under potential cyber threat. Cyber criminals always pose a threat to all kinds of business no matter the size of the company. Small corporate owners tend to have a "nothing much to lose" mentality which is exactly the opposite of what cyber-criminals think.
Small corporations usually lack high-end cyber security services in comparison to large corporations. This situation makes the small business an easy target. The Congressional Small Business Committee states that – more than 70% of total cyber-attacks are targeted at small corporations.
So, how can small businesses avoid such cyber attacks? Well, if there is a problem, there is a solution as well. Go through these amazing cyber-security practices to tackle potential cyber security threats.
Smart Cyber Security Methods to Protect your Business
Prevention is better than cure. It's always best to be ahead in the game to tackle challenges before they even pose any threat to you or your business. Keep your business safe from cyber-attacks by following these techniques recommended by cyber security.
1 – Install Firewall
A firewall is essential for any cyber security. It is the first line of defense between your business and the cybercriminals that are to hurt your business. A firewall acts as a powerful barrier against cyber threats.
In addition to the standard firewall, you can install an internal firewall system to provide additional protection to the company data. Furthermore, ask your employees to install a firewall at their home network for complete security.
2 – Plan for Portable Devices
The use of portable devices such as tablets, laptops, etc. has drastically increased over the past few years. According to research in 2016 by Tech Pro – all companies must document BYOD (Bring Your Device) as a security precaution.
Besides BYOD, add wearable devices such as smart watches and trackers to your security policy as well. Make sure that all the employees must set the devices on automatic security updates.
3 – Train your Employees 
Just having a firewall and other cyber security methods against cyber threats is not enough. A company consists of employees with various designations, and one weak chain is enough for cyber-criminals to penetrate the entire security system. Therefore, every employee who accesses the company's network must be trained to ensure safety and security. Also, the company should provide essential updates on security policies regularly.
Have your employees sign a document stating that they understand the security policies and will be held accountable if they failed to follow. Train your employees to create a strong password and change it within three months.
4 – Back up Data Periodically
There is always a chance that cyber-criminals are successful in breaching data despite all the efforts. In such events, you might lose data completely. It's essential to back up all the data such as databases, spreadsheets, human resources files, financial files, accounts files.
Rather than using home systems to save/backup data, use a cloud system. Cloud systems offer a separate location for the company data than your own, which is useful in keeping data safe from unexpected floods or fires.
5 – Get Anti-Malware Software
Cyber-criminals commonly use phishing emails to target a company. Employees deal with a large sum of emails regularly and there are high chances that they are opening phishing emails. Cyber Security Services recommends anti-malware software to get rid of these malicious emails.
TO CONCLUDE
As the technology evolves, cyber-criminals advance with it. Every company or firm needs to stay updated with trending cyber security threats and also take necessary measures to counter them. It's important, as the future of your business depends on it.